Furuno FCV 1150 Fish Finder
The Furuno FCV 1150 fish finder is a color digital sounder designed for a variety of professional fishing operations. It's high-brightness color LCD with AR coated glass filter provides superior, glare-free viewing even in direct sunlight.
The Furuno Free Synthesizer (FFS) Transceiver allows for a wide selection of operating frequencies. You can choose any two frequencies between 28 and 200 kHz to best suit your fishing operation.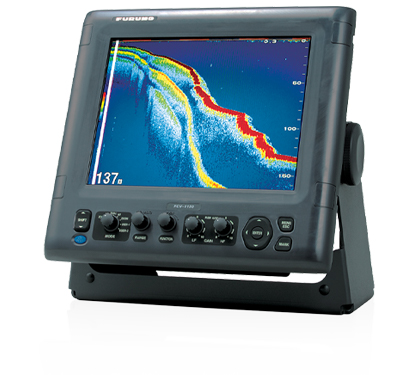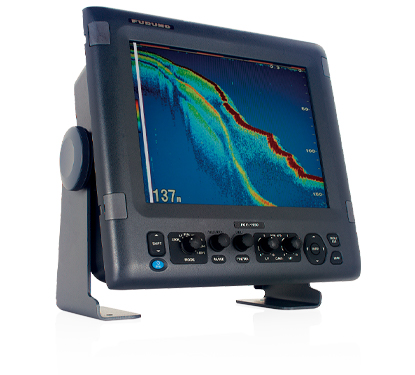 Ask Us for More Information?
Contact one of our specialists for more information or a quotation!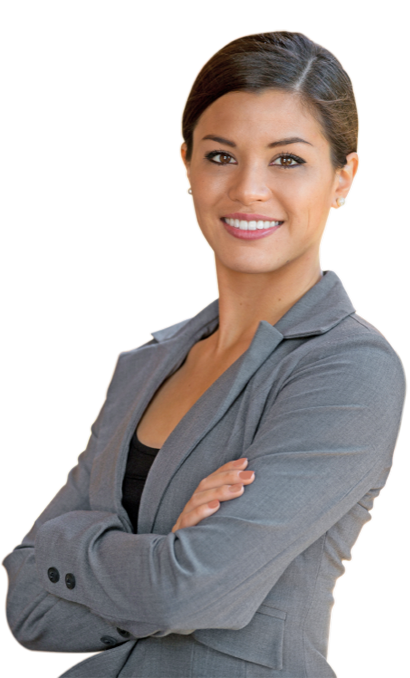 Features
Post-processing gain control applies changes to gain setting to all existing returns on the display
Available heaving compensation provides stable echo presentation even in rough seas (satellite compass required)
Furuno Digital Filter (FDF) delivers crystal clear target presentation
Furuno Free Synthesizer (FFS) allows for adjustable operating frequency
Unique fish size analyzing function ACCU-FISHtm mode (available with 50/200-1T transducer)
White edge bottom discrimination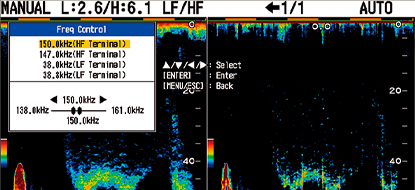 Fine Tune Your Fish Finder
When Furuno transducers are connected and set to the proper Fish Finder model, the operating frequency range will be registered and shown in the menu. You can shift the operating frequency freely between the ranges at any time from the menu. For example, with the Furuno CA82B-35R transducer, you can select any operating frequency from 66 to 109 kHz. This feature is particularly useful for vessels targeting many different species, or when the fish finders of other ships in the area cause interference.
NavNet Integration
Through the Ethernet interface, the FCV1150 brings professional fish finding technologies onto your NavNet TZtouch or 3D network. Auto range, auto gain, shift and zoom controls can be performed from both the NavNet TZtouch/3D MFD and the FCV11501.
Manual gain control and mode selection can only be done by the FCV-1150.