Furuno FCV-628 5.7″ Color LCD Fish Finder
The Furuno FCV 628 fish finder uses revolutionary new RezBoost™ technology, providing an incredible boost in resolution and target separation, utilizing a compact narrowband transducer
RezBoost™ is a revolutionary new signal processing technology developed by FURUNO that improves resolution and target separation when using conventional narrowband transducers. Spot individual game fish surrounding bait balls, as well as fish close to the seabed. With RezBoost™, not only can you expect higher resolution and crisper visuals, but also improvements in the ACCU-FISH™ function.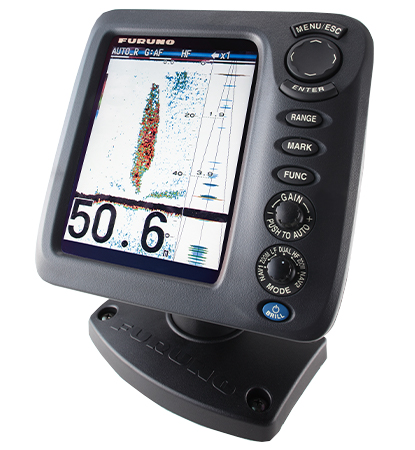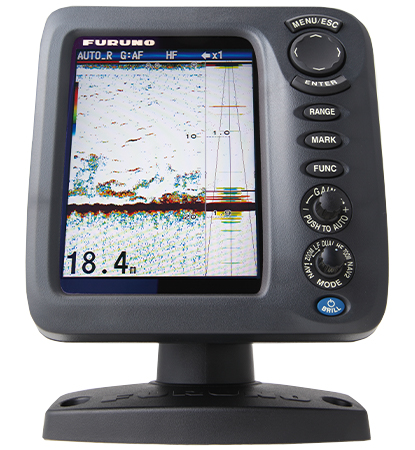 Features
Dual-frequency fish finder equipped with revolutionary new RezBoost™ signal processing technology
ACCU-FISH™ – A unique fish size analyzer based on the latest digital technology
Bottom Discrimination – Analyze bottom structure
White Line feature – Discriminate fish lying near the bottom
Configurable Alarm function (depth, fish echoes, etc.)
Fast transmission rate of 3,000 PRR (Pulse Repetition Rate) per minute (at 5m depth range)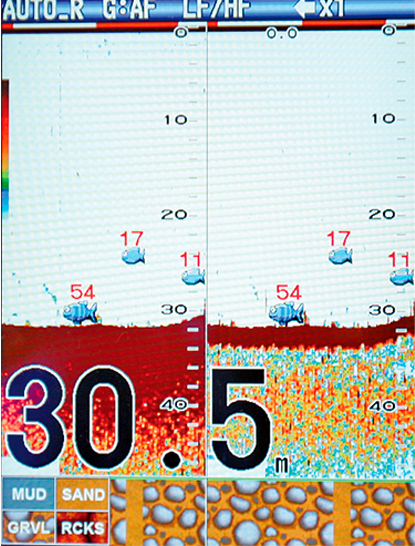 Accu-Fish™ identifies individual fish
ACCU-FISH™ is a fish size assessment function that is proprietary to FURUNO. In order to assess individual fish size, echo returns are evaluated based on strength and turned into fish size display on screen. ACCU-FISH™ can detect fish size from about 4 inches (10 cm) to 6.5 feet (199 cm), in depths of about 6 feet (2 m) to over 325 feet (100 m).
Display fish marks
The fish mark can be utilized to display individual fish echoes when they are detected. It helps beginners to identify fish echoes for a more engaging fishing experience. Fish marks are selectable from either a circle or square, as well as, two fish symbols. The fish symbols, displayed in two different sizes (Large: over 1.5 feet (50 cm), Small: about .5 to 1.5 feet (10 to 49 cm), are a great help for anglers when identifying individual fish. The circle and square symbols identify individual fish without hiding the underlying echo.
Ask Us for More Information?
Contact one of our specialists for more information or a quotation!