WASSP F3 Multibeam Sonar
WASSP F3 offers an outstanding performance, versatility and value. This next generation multibeam sonar has been redesigned from the ground up around a new fully digital DRX transceiver. It delivers on every front – accurate, versatile, user-friendly and most importantly, scalable to your exact needs.
Generate Your Own Personal Multibeam Chart
The F3 is set to revolutionize inshore fisheries with its wideband CHIRP technology. Scanning up to 120 degrees swath port-to-starboard and using 224 beams, the F3 delivers each time. By using advanced signal processing, you get a complete picture of seafloor bathymetry with ease.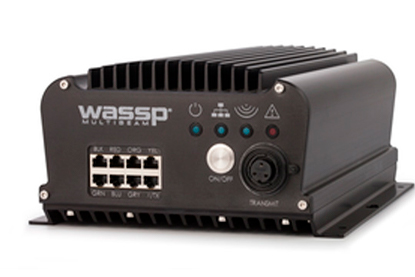 Features
New all-in-one digital DRX transceiver Incredibly versatile and ready for the next technology advances
Wideband fully digital 136 – 184kHz transducer technology
Choose your own functions with new licensing options
Cost-effective solution for multiple applications
Wireless capability with optional licence
Easy to install/commission
Turnkey solution offered with position/heading and motion sensors
TimeZero compatible with optional license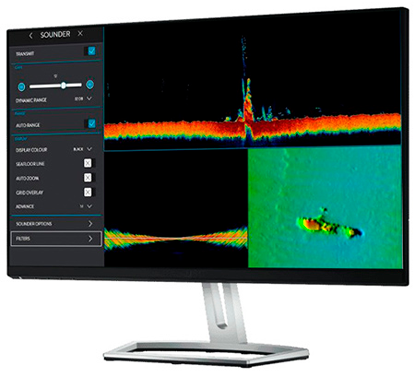 Digital DRX Transceiver
Incredibly versatile and ready for the next technology advances. This innovative all-in-one "black-box" is not just a robust hardware platform but also introduces cutting-edge technical innovations and incredible versatility for finding your catch. This opens countless new possibilities for your operations.
Want to know more?
Contact one of our specialists for more information or a quotation, they are more than willing to assist.