PR-6000 ACE Upgrade
Revitalize your existing Tokyo Keiki PR-6000 Autopilot and increase efficiencies with the ACE (Automatic Control Economy/Ecology) Route Tracking Course-Control upgrade
ACE is a new course control function that automatically creates a route on the heading between the vessels current position and destination. The course control calculates outside disturbances (tides and (trade)wind to give the best rudder control making it possible for the vessel to steer the most efficient route and thus providing fuel cost savings.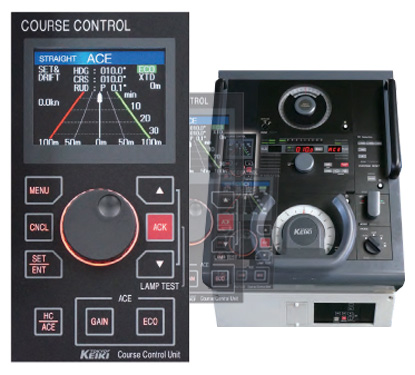 Features
Reduction in fuel consumption (about 1~2%)
Reducing course line deviation from tides and (trade)wind
Operates the same as normal Heading Control (HCS)
Easy changeover between normal Heading Control and ACE
Simle installation and integration with GPS and Speedlog
Saves voyage time and increases safety
Find out more?
Contact one of our specialists for more information or a quotation!