Radio Zeeland Falcon 550
The Radio Zeeland FALCON II 550 autopilot is the heart of the pilot in the F503 junction box. The processing speed of the various parameters have been drastically improved, resulting in excellent steering behavior.
The most common steering systems are supported: on/off and proportional valves. The network makes it possible to distribute the pilot's information to other displays as well. The Radio Zeeland FALCON II 550 autopilot is approved under number E/04/101.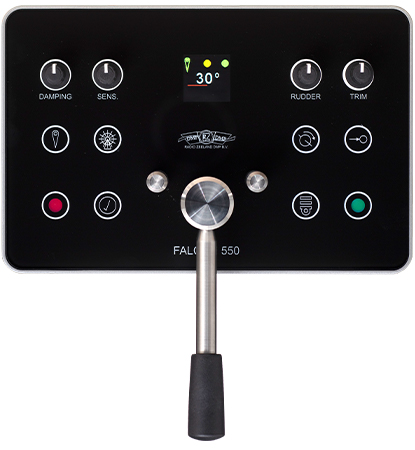 Features
Compatible with the Titan line
Renewed switching technology for optimum ease of operation
Pot meters for the necessary adjustments
Sensors can be connected directly or to a network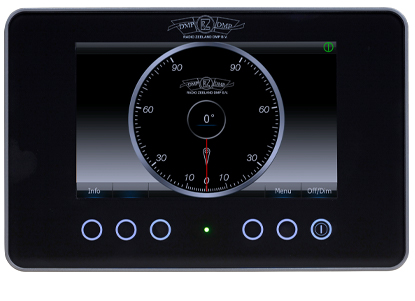 Falcon II D1000 Multi-display
The Falcon II D1000 has a new layout for excellent presentation and reading of the information. The switching technology ensures optimum ease of operation.
The display can be dimmed with one key or set to night vision mode. When multiple displays are connected to the network, the lighting can be controlled simultaneously. In addition, the color of the lighting can be adjusted. The dimensions and connections are the same as the Sigma and Titan line, making the products interchangeable.
Falcon II Line
The new Falcon II line has the same dimensions and connections as the Titan line and is also compatible with the Sigma line. This means that no mechanical adjustments are required when replacing older equipment, and any replacement cabling needed will be reduced to a minimum.
Want to know more?
Contact one of our specialists for more information or a quotation, they are more than willing to assist.