Simrad AP70 & AP80 Autopilot Systems
The Simrad AP70 and AP80 represent over 60 years of experience and development in the autosteering business. Simrad's heritage extends back to the world's first autopilot for fishing vessels in 1951 (the AP1) and we now bring you the latest generation in professional heading control systems that are guaranteed to provide you with the highest standards of reliability and functionality.
The Simrad AP70 and AP80 are cost effective, reliable and user-friendly heading control systems for all vessel types. Built with the latest electronics, software and networking capabilities, these pilots are easy to install and easy to operate ensuring your vessel operations are smarter and more competitive.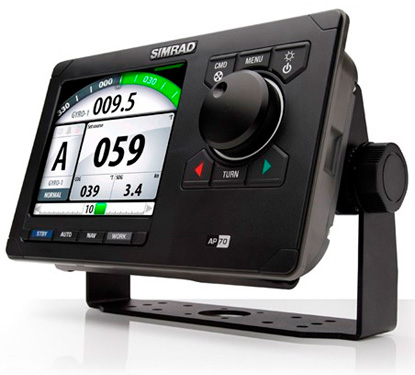 Highlights
Modular and flexible solutions
Pilots that work as hard as you do
Anti-piracy
Suggested systems
Economy mode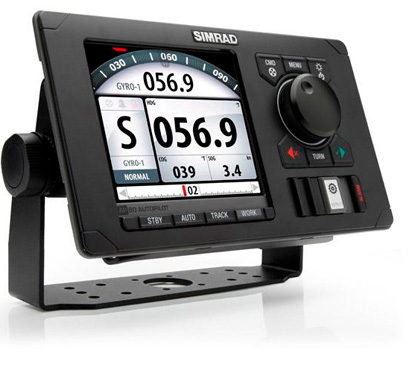 BUILD YOUR SYSTEM
Integrating your Simrad Autopilot with a wider range of steering systems is now possible. Select one of five autopilot computers and one of three special purpose interface boxes to integrate with solenoids, pumps, analogue and proportional steering systems. The AP70 and AP80 will steer water jets, rudders, pods, stern drives, azimuth thruster and tunnel thrusters providing flexibility across your fleet of vessels all with the same user interface, making it easy for crew to move between vessels.
Both the AP70 and AP80 systems come with a 2-year product warranty as standard and are backed up with a global network of certified support partners. Control your costs and make your day-to-day operations more reliable with outstanding performance guaranteed
Want to know more?
Contact one of our specialists for more information or a quotation, they are more than willing to assist.